Kneeling at different surfaces is a great way for your baby to develop their core and leg strength which helps them to start to pull to stand.
Here are some top tips for encouraging kneeling:
Place different height objects around your baby's play areas for example a turned over wash basket, a bean bag or low table or stool. Objects that will not tip easily are best for this, if you don't have anything suitable you can always hold it down yourself.
Encourage them to stay in kneeling using toys and games, drop toys back to the floor so they go get them and come back up to kneeling.
Hold motivating toys away from your baby to encourage reaching for the toy, reaching in kneeling helps develop your babies balance. Bubbles are great for encouraging reaching as they are so fun to pop!
Create a mini soft play area using cushions and pillows and encourage your baby to climb up and over them, stopping in kneeling for a quick rest.
Kneeling at higher surfaces so their bottom is off their feet helps to strengthen their tummies.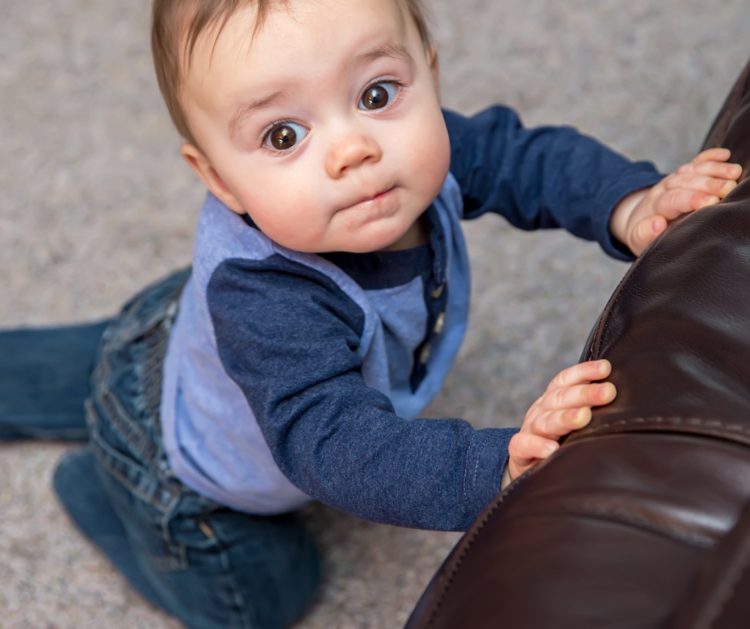 We hope you have fun playing in kneeling and as always please stay close by to your baby when practising new skills.
Talk to us if you have any concerns about your baby and their ability to play in kneeling.