Your baby is now entering the next stage of their development, moving into and becoming confident with standing positions. But if you found placing your baby in sitting scary then getting them to pull to stand will feel just as daunting.
It's important to encourage your baby to get themselves into standing and not just place them in standing, why you may ask? Well by pulling themselves to stand they are actually building the strength they require for independent standing and walking and it helps to develop their coordination and balance.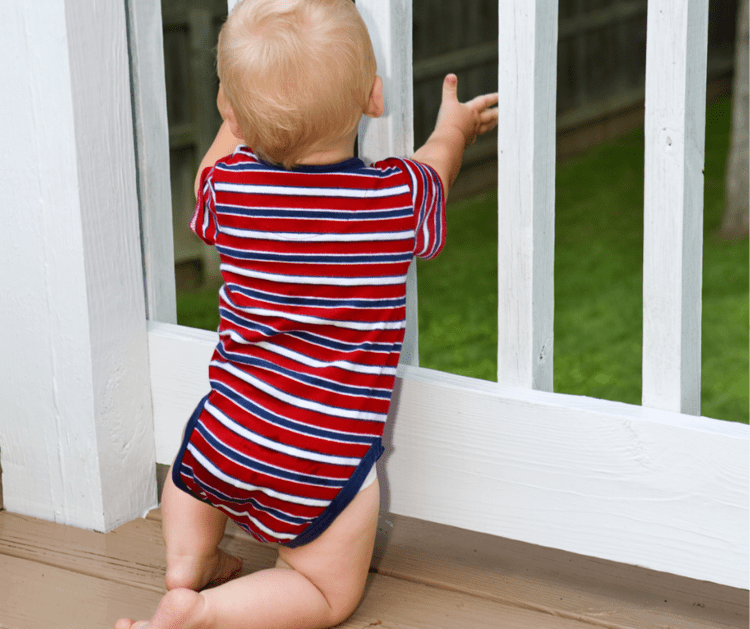 Fun activities to help ease you and your baby into standing:
Set up an area with a low and high surface next to each other. For example a stool next to the sofa, your baby can kneel on the stool then move a toy up onto the sofa so they can reach up and pull themselves to stand form kneeling.
Your baby will rely heavily on using their arms at first so start at surfaces that are easy to grip e.g. sturdy coffee tables or you could try tucking a blanket into the sofa so they have something to grab and pull up on.
Make them work for their cuddles! When playing on the floor with your baby instead of picking them up for cuddles encourage them to pull up on you so they move into stand, of course you can give them more support at first but slowly take the support away.
Sit with your baby facing outwards on your lap, they should look like they're sitting on chair (your lap) you can then encourage pulling to stand at a surface in front of you. Sitting in front of high surfaces will make this more challenging for your baby. Once they get good at this, you could try in front of a mirror as your baby won't be able rely on pulling up with their arms to pull up as much.
You can model language by saying 'up' when they're standing and 'down' when sitting. A personal favourite is singing the nursery rhyme 'The Grand of Duke of York' whilst a baby is standing and sitting.
Pulling to stand at different surfaces will help your baby develop their independence in standing. The more confident they become the less reliant they are on their upper bodies to support them. Please make sure you are close by when your baby first starts to pull to stand and that any furniture is secure so it can't tip on them. As with all stages of development the age at which a baby stands will vary but most commonly babies start pulling to stand between 8-12 months. If your baby is showing no interest in pulling to stand or standing by 12 months then it's advised that they should have an assessment with a paediatric physiotherapist.
Don't forget to check out our blog post about play in standing for some more top tips!